"You deserve the best! I value your business. My team and I look forward to working with you."
ABOUT
TELA26, LLC was founded by Anthony (Tony) Hardin, a 27-year military veteran and author of the "ABCs of Avoiding Unethical Behavior: Critical But Simple Advice for Leaders in Any Profession". The company started in 2007 as Ethical Leadership Seminars. TELA26 is dedicated to the training and development of leaders and organizations in both the public and private sectors, utilizing The Ethical Leadership Alphabet (TELA) created by Hardin.
In addition to ethical leadership presentations, TELA26 also provides premium Program Management, Financial Management, and Continuity consulting services, as well as Aviation Seminars and Special Events.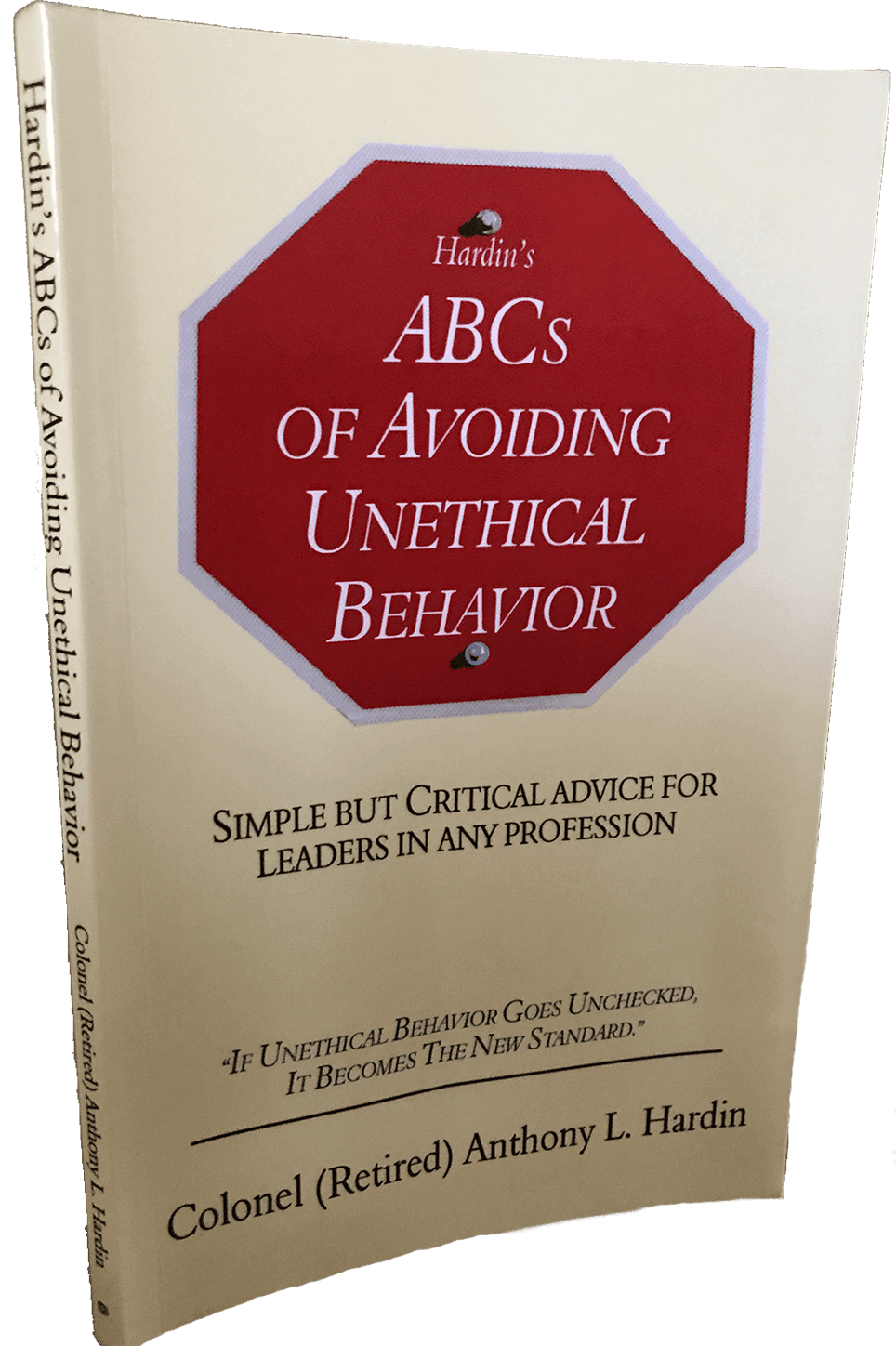 TELA26 is a verified "Service Disabled Veteran Owned Small Business SDVOSB CVE" (logo is authorized for display on this website). The logo is intended to be used by entities to certify that the user is verified under 38 U.S.C. § 8127(f) (2) by the U.S. Department of Veterans Affairs' Center for Verification and Evaluation (CVE) as a SDVOSB.
TELA26, and its sub-contractors, deliver value-added services with the tenets of ethical leadership serving as the foundation.
TELA26, LLC PERTINENT INFORMATION
OFFICIAL BUSINESS NAME:  TELA26, LLC
DUNS Code: 039178816
CAGE Code: 89MF0
CAPABILITY STATEMENT:  Click Here to Download a PDF of TELA26, LLC's  Capability  Statement
NAICS Codes:
541611     Administrative Management and General Management Consulting Services
541990     All other Professional, Scientific, and Technical Services
611430     Professional and Management Development Training
611512     Flight Training
611699     All Other Miscellaneous Schools and Instructions
611710     Educational Support Services
711310     Promoters of Performing Arts, Sports, and Similar Events with Facilities
711320     Promoters of Performing Arts, Sports, and Similar Events without Facilities
The Ethical Leadership Alphabet (TELA) is comprised of the following advice to leaders in any profession:
Avoid negative people
Believe in yourself
Consider things from different angles
Don't give into unethical behavior
Exemplify excellence in all you do
Find ethical leaders for mentors
Give more than you planned
Handle personnel situations consistently
Identify and educate those who try to discourage you from making changes
Jump at opportunities to help deserving people
Keep trying no matter how hard it seems, it will get easier
Listen well, really listen
Make people feel good about their work and their lives – but be honest
Never lie, cheat, or steal – always strike a fair deal
Open your eyes and see things how they really are
Provide compassion to those experiencing life challenges
Quit making excuses for those who engage in unethical behavior
Read, study, and learn about things with ethical implications
Stop complaining about your boss and senior leadership
Treat everyone with respect
Understand yourself in order to better understand others
Value your upbringing and spiritual beliefs
Work your boss's problems
eXamine the company you keep
You must set the example for ethical leadership
Zero in on unethical behavior and remove it from the workplace